Finance and Accounting Management
July 7, 2021
2022-08-12 15:39
Finance and Accounting Management
Accelerate Profits with
Real-time Earnings Report
With Absolin's Best Finance and Accounting features you can create and manage billing, complex rating models, often coupled with high volume transactions.
Finance and Accounting
#1 Trusted Finance and Accounting Software in India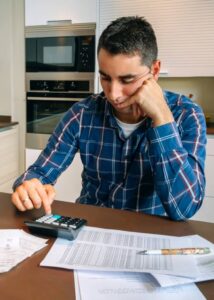 Put an end to Billing Errors, track and organize money from anywhere in the world.
Organization made easy means less stress and less work at tax time. Snap and store receipts and track mileage from our mobile app to maximize deductions and stay compliant.
Work Experience
Discover Absolin
Finance and Accounting Benefits
#Reduce Financial Complexity and Risks.
Effects of COVID-19, the ERP market is already seeing changes.

87% of ERP are expected to be deployed in the cloud in 2021 compared to 12% in 2020.
Stay updated with latest information about our ERP