A Beginner's Guide to Generate Business Leads
December 17, 2021
2021-12-17 15:52
A Beginner's Guide to Generate Business Leads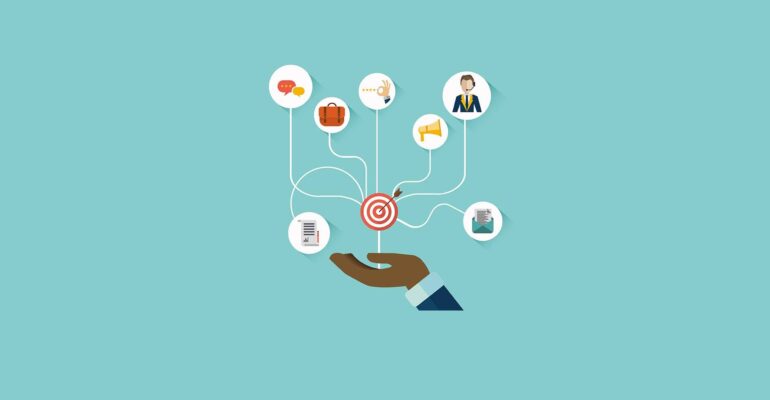 A Beginner's Guide to Generate Business Leads
What is Lead Generation?
Lead generation describes the marketing process of stimulating and capturing interest in a product or service for the purpose of developing sales pipeline.
It often uses digital channels, and has been undergoing substantial changes in recent years from the rise of new online and social techniques. In particular, the abundance of information readily available online has led to the rise of the "self-directed buyer" and the emergence of new techniques to develop and qualify potential leads before passing them to sales.
For example, maybe you took an online survey to learn more about how to take care of your car. If you got an email from the auto company that hosted the survey on their website about how they could help you take care of your car, it'd be far less intrusive and irrelevant than if they'd just called you out of the blue with no knowledge of whether you even care about car maintenance, right?
And from a business perspective, the information the auto company collected about you from your survey responses helps them personalize that opening communication to address your existing problems.
Why is Lead Generation Important?
The buying process has changed, and marketers need to find new ways to reach buyers and get heard through the noise. Instead of finding customers with mass advertising and email blasts, marketers must now focus on being found and learn to build continuous relationships with buyers.
For this reason, lead generation strategies need to balance quantity and quality. More leads theoretically mean more customers, but when only a small fraction are converting, the methods probably require some adjustment. It's more efficient — in terms of time and cost — to develop 10 leads with a high likelihood of conversion, rather than 50 with an extremely low likelihood.
How to Generate Leads?
Now we have a better idea of how to separate qualified leads from non-qualified ones. But this brings us to the crucial matter at hand: how to get said leads.
Here are some of the most prevalent lead generation tactics marketers use:
Social media: Attracting prospects through organic and paid social media marketing activities, often involving the use of lead generation forms or other data collection methods. For B2B organizations, LinkedIn lead generation is popular and effective.
Webinars: Creating educational and informative sessions that people can register for by providing contact information. Webinars cross over with the previous item, because you can and should promote webinars on social media.
Gated assets: Similar to webinars, except the prospect is exchanging contact information for a downloadable content asset (often an ebook or whitepaper). Also, commonly promoted through social media.
Videos: Marketers will often include a call-to-action at the end of video marketing content that allows a viewer to take the next step. Videos to tend to get a ton of reach on social media, making them a strong channel for top of funnel lead gen.
Email: A mainstay for marketers everywhere, but keep in mind that it's most effective with a highly targeted and opted-in list.
Website forms: Inviting website visitors to fill out a contact form in order to learn more.
Search pay-per-click (PPC): Running paid ads on search engines targeting specific keywords that correlate to purchase intent.
Customer referrals: One of the most valuable types of leads a company can hope to receive, because they are almost always qualified, and bolstered by the recommendation of a trusted friend or colleague. Some organizations put referral programs in place to encourage these.
Direct mail: It's old-school, to be sure, but it can still work in certain situations. Many have actually noticed a resurgence in effectiveness for direct mail in the digital age, as it now stands out more (when done well).
Lead databases: Drawing leads from pre-existing lists that are often purchased. This is somewhat generic and not generally recommended, because the data tends to be outdated and records can include leads that have not opted into receiving communications from your business.
To start, conduct an audit of where most of your online traffic and outreach comes from. Here are some common places a business might get visitors:
Email Marketing: Traffic might come from users who click through to your website from one of your emails.
Social Media: Traffic might come from users who engage in a campaign through one of your social media profiles.
Live Chat: Traffic might come in the form of users who reach out to your customer service team through a live chat window on your website.
Blog Posts: Traffic might come from your highest-performing blog posts.
Once you identify where your leads are coming from, you'll want to make sure the pages they're landing on are doing everything they can to nurture a visitor's interest.
Nurture Your Leads
Remember: No lead is going to magically turn into a customer. Leads are only as good as your nurturing efforts.
Place leads into a workflow once they fill out a form on your landing page so they don't forget about you, and deliver them valuable content that matches their interest. Lead nurturing should start with relevant follow up emails that include great content. As you nurture them, learn as much as you can about them — and then tailor all future sends accordingly.
What is Lead Scoring?
Lead scoring is a shared sales and marketing methodology for ranking leads in order to determine their sales-readiness. You score leads based on the interest they show in your business, their current in the buying cycle, and their fit in regards to your business. It helps companies know whether prospects need to be fast-tracked to sales or developed with lead nurturing. Scoring is essential to strengthening your revenue cycle, effectively drive more ROI, and align sales and marketing.
Lead Generation Resources
See how you can increase effectiveness across all business functions by generating more qualified leads, amplifying sales pipeline velocity, and improving sales and marketing alignment through leveraging lead generation software.
We found that the most successful teams use a formal system to organize and store leads, Absolin.Co is one of the best service providers in the town. Contact them for a quick demo and start increasing the number, and quality, of leads you pass to Sales.
Absolin's usability and functionality is so superior to other products. This has allowed the sales force go from just blindly 'smiling and dialing,' to intelligently targeting the hottest leads and as a result, closing more business.
Final Thought:
To Summarize the most Effective Lead Generation Tactics:
Company Website
Conference/Tradeshows
Email Marketing
Search Engine Optimization (SEO)
Telemarketing
Virtual Events/Webinars
Public Relations
Pay by click (PPC)
Social Media
Online advertising
Direct Mail
Print Advertising
There you have go, you can use the above tactics to manage and optimize your site for generating leads. Also running a consistent blog that is optimized to provide quality and focused content to your best customers is one of the most important steps in growing your business through online marketing.
"Assess the requirements, Explore the opportunities and Implement the changes and Succeed – Sky is the limit".