Creative Ways to Market a Boring Brand on Social Media
December 17, 2021
2021-12-17 16:33
Creative Ways to Market a Boring Brand on Social Media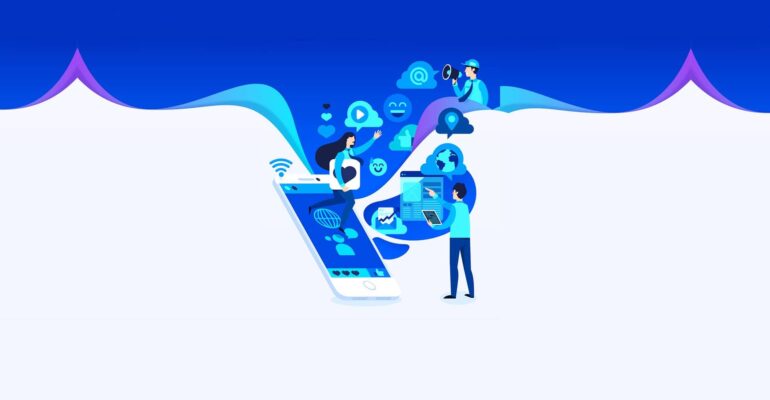 Creative Ways to Market a Boring Brand on Social Media
Introduction:
With so much of marketing these days being about social media, "going viral" and entertaining customers, if you have a "boring" business, you may feel like you don't stand a chance of competing.
In this same vein, a lot of businesses seem boring because they've chosen to frame and sell themselves exactly the same way as their competitors. The more there is of something, the less unique or special it seems. A way to change that is to reframe what your business stands for.
If we're being honest, we might say that a lot of businesses are boring. But boring doesn't mean you can't be profitable and it definitely doesn't mean you can't use innovative marketing techniques to get quality attention.
Let's look at some of the opportunities and strategies that supposedly boring business can use:
Use Your Expertise and Educate Your Audience
Instead of promoting your business and trying to sell on social media, become your industry's go-to for advice and knowledge. Teach your audience about your industry and your products.
Tell Your Business' Story
Telling a story can make your business more relatable and exciting. PayPal, a financial provider, was faceless for a really long time. As soon as they started using real people in their posts, they saw a 327% increase of engagement by posting thought-provoking stories of people sharing how they use the service in their personal life.
Storytelling is a great way to get your potential customers interested not just on your product, but your overall brand.
Be Real, Be Human
Social Media is a great spot to show who you are as a business and maybe change perceptions that people might have about your brand!
You need to show your customers that you are real people behind your social media, and engage with them the same way as you would if they walked into your store. Engaging with your audience on social media not only demonstrates that there are real people behind the brand, but it can also help build your brand loyalty.
Be Unique
One sure fire way to gain notice is by marketing your product in an absurd way. This strategy is not for the faint of heart and it can be risky if unsuccessful. Crazy advertisement has been seen offline from time to time, with advertisers creating absurd commercials that make them unforgettable.
Of course, even when your ads are crazy or absurd, they should be inoffensive. You don't want to lose customers by trying too hard to be interesting. You can replicate some of this absurdity easily using social media — try creating memes or short videos.
Promote Your Business' Personality
Your product is a huge part of your company, but not the whole entire company.
Even if your business is difficult to sell, focus on a fantastic work environment, your community, and your employees! This could be life at the office, new employees starting, or events in your local community that you were a part of.
Share Content That is Relevant to Your Business
Posting content that is relevant to your business or industry is also an opportunity to make yourself an industry expert.
You need to give value to your audience. People will not follow a plumbing company if they are just posting photos promoting their company. But if they made blogs and videos about how to fix your pipes from home, then people will find VALUE in that.
Emphasize social responsibility
Is your business involved in any community causes or charitable organizations that add interest? For instance, perhaps your dental practice focuses on serving special-needs children and adults, who are often fearful of getting dental work. Or maybe you contribute free dental work to residents at a local homeless shelter. Sharing these angles of your business can make it stand out from others in your "boring" industry, especially when it comes to getting publicity for your business.
Your business doesn't have to be boring. You can lean in to what makes you different by telling your unique founder story. Or you could throw caution to the wind and make a crazy, funny ad that only your business could think of. You could also bake marketing into your product or even your business model, giving yourself a marketing advantage that your competitors won't be able to replicate.
When we meet with "boring" companies or see their marketing efforts out in the world we're sometimes puzzled; it's almost as if they've given up and decided to simply do what all the other businesses in their niche do.
Summary:
No matter how well you think your business might be, there is an aspect of it that you can create a story around to make it compelling to other people. Turn up what makes you different or unique and don't be afraid to stand out from the crowd. It is precisely in doing this that will make other people attracted to what you do as a business.
Word of mouth is ultimately the most effective and most desirable form of marketing for any product. First, we'll assume that whatever service or product you're selling is worth sharing. After that, you have to encourage the growth you'd like to see by adding campaigns that enable sharing.
"Assess the requirements, Explore the opportunities and Implement the changes and Succeed – Sky is the limit".