Benefits of an ERP software for growing Industry
August 9, 2021
2021-12-06 19:21
Benefits of an ERP software for growing Industry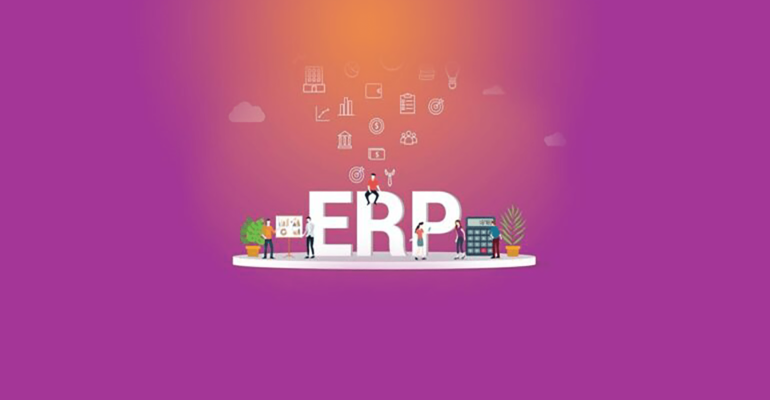 Benefits of an ERP software for growing Industry
There was a time when complex spreadsheets, messy paper bills and voluminous folders were used to maintain historical records of business transactions. When the business starts growing maintain all such things became a tough task. They were replaced by ERP systems which were more than just organising and scheduling modules for different enterprises.
Easy automation
The biggest benefit of ERP system is Automation, it not only speeds up the overall production process but reduces the instances of errors significantly. Automating tasks improves profitability and the customer experience.
Better communication and collaboration
Automated ERP systems enable firms to share important production-related data with not only internal employees but with external stakeholders such as suppliers, distributors and sometimes even end customers.it also helps department heads to effectively manage data from external parties to enhance decision-making efforts.
Simplified process
ERP systems offer integration capabilities, which make it easier to centralise information so that all the key employees who need access to data can get it easily from one place. Essentially every department has complete visibility into designing, production status, quality control, inventory levels, and more. This enables seamless coordination and execution of all related processes and procedures, thereby, streamlining the entire manufacturing process.
Increase efficiency and save costs
Enhanced precision and lower error rates in production floors reduce the scrap and re-work that can drain financial resources. Better tracking of inventory, spare parts, and components, combined with more accurate production planning, eliminate excess inventory and warehousing costs. Finally, improved visibility into all financial aspects of production can help identify potential areas for savings and reduce the cost of goods sold.
Enhance productivity
A great control over inventory, accurate production planning, streamlined scheduling, and coordination of distribution channels enable companies to improve on-time delivery of products, a critical performance metric for today's growing business.
Time to choose the best ERP for your business
Handle all your business needs with one powerful ERP solution