Insanely Useful Tips Of Cloud Technologies in Hospital Management (Information) Systems.
December 17, 2021
2021-12-17 12:18
Insanely Useful Tips Of Cloud Technologies in Hospital Management (Information) Systems.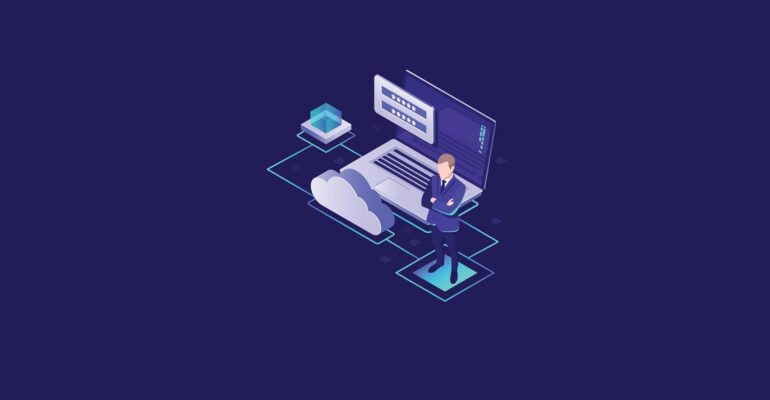 Insanely Useful Tips Of Cloud Technologies in Hospital Management (Information) Systems.
Introduction:
With the rapid development of information technology, information and digitalisation have entered almost every walk of life; therefore, modern hospital information construction needs to combine various new technologies to improve hospital medical quality, work efficiency and management level.
At the same time, the hospital data is becoming more and more intensive and the processing is becoming more and more laborious, so, we need to find new ways to solve those problems. This made the cloud computing which can collect and process large amounts of resources appear in hospital information construction.
Existing Hospital Information System (HIS) is only shared within separated hospitals or districts, which resulted in high construction costs and waste of resources, especially for small township hospitals and other health care systems which are incapable to set up an independent information platform. We propose a solution to simplify this construction by using network module attached to existing systems that are connected within the hospitals.
The proposal is based on the concepts of cloud computing so the information sharing and high-end processing is available in the "cloud". Furthermore, existing medical equipment can be rebuilt to be more efficient and low-cost as medical terminal units.
Many studies have demonstrated that there is a very limited access to patient-related information in hospital system which is available, during decision-making and the communication among patient observation team members are usual causes of medical errors in healthcare.
Thus, there is a need for a secure and robust access to healthcare data is considered to be most essential for the proper diagnosis and treatment procedure for the patient. Cloud Computing is a model for enabling convenient, on-demand network access to a shared group of configurable computing resources (e.g., networks, servers, storage, applications, and services) that can be rapidly provisioned and released with minimal management effort or service provider interaction.
How Hospital Management Systems organize their tasks for health care industry:
HMS does varied tasks electronically. Here is the list of activities can be done.
Doctor Scheduling (Week-wise view or multiple doctors in one page).
SMS reminder alerts to patients on appointments. Pre-registration of bulk corporate patients or insurance patients.
Registration.
Token number generation across individual Consultants.
Display outside doctor's chamber regarding patients in waiting.
Printing of smart cards, bar codes, plastic cards with patient photos, Interface to Digital Signature Devices and Queue Management System.
Automatic requisitions for MRD case file and tracking of case files.
Outpatient packages handling and working out package margins.
Billing and Collection (Patient category based rate plans, multiple rate plans for corporate, insurance and government schemes, deposit collection, discounts based on authorization of various people, day book reports).
Conversion of cash bills to credit bills, bills reopening by authorized people.
Patient payments collection using different payment modes (including bank transfers, coupons, foreign exchange, etc.)
Entry of triage information by nurses.
Doctor Consultation (Doctor Examination notes, ICD Coding, Prescription of Drugs, Investigations and Services).
Follow up visit scheduling.
Uploading generic documents and external Investigation reports into patient EMR.
Review of old clinical history and trend reports of vitals and test values using EMR View.
Conversion of doctor prescriptions to orders.
Automatic issue of medicines in pharmacy based on doctor prescription.
Calculation of consulting doctor payments based on rules.
Reports for accreditation bodies like JCI, NABH, on the patient waiting times.
Out Patient Reports (Doctor Consultation, Scheduled Appointments, Patient Waiting Time, OP Statistic Reports).
Audit log.
Cloud technology is changing the healthcare system and healthcare informatics, and the impact has both advantages and disadvantages.
Let's learn the benefits in detail..
Benefits of Implementing Hospital Management Systems:
Achieve Good Quality Scores:
When your hospital wants to be among the top-preferred and high-rated hospitals by insurance companies, there is no escape from hospital management system. Medicare companies and insurance companies rely on electronic data up to a major extent that is possible only when there is an automated system in place. It is one of the critical quality indicators.
A hospital that is capable of sending and receiving patient information and medical reports electronically always gets a higher preference over others. A good hospital management system stands out your medical center, nursing home, or hospital distinctly from competitors. It adds a value to your reputation in the market.
Better Financial Management:
A hospital or medical center serves humanity, but profitability is an equally important aspect because it is a business also. Revenue management is a key element because it requires a fortune to run a hospital and it is impossible to track the same using book keeping methods.
Automated hospital management system that is tailored as per the business requirements can solve the purpose effectively. It offers fast and accurate transactional and management reports that give an instant feel of how the business is doing. What are the outstanding amount, pending invoices, and debts and interests?
Also, there is a reduction in operating costs due to high operational efficiency. When systems and processes are automated, lesser resources are required for managing operations which results high returns on the investments and raise the business graph.
Avoiding Errors & Tracking every detail:
As stated earlier, managing hospital is a crucial thing where there is no scope for errors. Installing an automated management system removes the chance of error completely, and you avoid compliance issues and lawsuits, the two biggest hassles for medical centers and hospitals. Thus, in spite of high investment it is a good deal. In addition to it, tracking a minute detail of room occupancy, staff availability, and operational information is available at the fingertips.
Improve Clinical decisions:
A good quality management system makes sure that operational and clinical decision-making process is fast, accurate, and efficient. With an easy, single view availability of data points, doctors, and medical support staff gets facilitated.
Improve Data Security:
The fact has been highlighted and reinforced by experts that hospitals that rely on the manual system are more vulnerable to data theft and leakage than automated ones. However, it is equally important that you implement a state-of-the-art system with centralized controls and not a standalone home-grown system. When everything is handled by an access-controlled system where availability of information depends on user rights, there is no possibility of error. It is the reason health clinics, hospitals, trauma centers, rehabilitation centers and nursing homes are installing high-quality management systems.
Automate hospital Management:
With the advancement of Information Technology in last few years, there has been a revolutionary change in the automation and management systems available for hospitals. Other than handling mundane operational stuff by business automation modules, they offer intelligent Management Information System as well. An error-free and well-organized module is need of the day!
HMS portals are capable of providing a better concerted environment between hospital staff, doctors, groups, patients and managing workflows. Portal solutions even have the ability to unify legacy applications, objects from other portals, and handle multitudes of user requests resulting in an uninhibited flow of information between staffs, doctors and patient.
Computerized systems creates a high level of trust in the systems and processes. Also, it is possible to maintain connectivity with patients and peripheral systems if the operations are managed using automated systems.
Now let us Check the Disadvantages of the System:
Potential Risks to Personal Information:
One of the greatest disadvantages is related to the security. It is a common matter of concern, if you go online without enough protection that can create big security problem. The data breach is one of the greatest problems of health care industry and is considered as the most sophisticated problem.
Many argue that hackers could compromise cloud technology and access patient information. However, these data compromises occur mostly within the private cloud environment. Many cloud technology providers offer encryption, proper data disposal and other security features to keep patient data safe. Safeguards can prevent hackers from accessing private information.
Cloud Set-up Seems COMPLICATED:
Hospitals and doctors' offices have relied on handwritten notes in paper charts for decades. The thought of transitioning to a completely electronic system may seem daunting to some people. Smaller or older practices may not have the expertise regarding cloud technology and find that the movement to a cloud-based system is cumbersome. However, this technology is not going anywhere, and more and more healthcare systems are adopting this method. Proper education and demonstration of functionality will allow resistant doctors to see the benefits of cloud technology.
Lack of Proper Training:
The process of software implementation is a tough task. Anyhow the process of getting training properly is another difficulty. It has been found that it is important to learn everything regarding the software for utilizing it to the maximum. So apart from integrating the software for your organizational need, make sure that the employees are well trained on that.
It must be updated on a regular basis:
Like any software solution, an electronic health record platform must receive regular updates so that it can perform as needed. Not every software creator does this. If a medical provider selects a system that receives infrequent updates, they could be placed at a disadvantage over time when compared to facilities that do receive regular updates.
The advantages and disadvantages of electronic health records make it much easier to access critical data, but there must be protections in place to keep that data out of unauthorized hands.
As we have learnt about the advantages and disadvantages, lets find out the points to remember on the expenses and how to choose the best fit software.
The Cost to Develop Hospital Management Software?
A number of factors need to be considered to determine the development cost of a Hospital Management Software. After all, it is a massive software and a lot of research needs to be done understand each viewpoint in detail and then only the costing can be known. Meanwhile, myriad of factors impact development cost, and few of them are:
Main Features
Additional Features
Third-Party API Integrations
Development Partner Location
Size of the development team
These are the main factors that go in the calculation of the cost for Hospital Management Software Development.
How to Choose the Best Software for Your Hospital Tasks:
Hospital management software development companies create solutions that fit most but not all enterprise needs. The development of custom solutions starts only after the whole process is analyzed and the most rational solution has been approved. This makes custom hospital patient management software development an attractive option for the healthcare industry.
It is evident from this detailed analysis that HMS is crucial for every modern hospital in order to have a successful run in the arena. In case you desire to make a mark in the industry and establish a valuable reputation, get this system installed in your Hospital facilities as soon as possible. There are a number of Hospital Management Software Development companies offering great services in this arena and you can choose the right firm for your Hospital on the basis of the services required.
SUMMARY:
Cloud technology is not a perfect solution to manage patient care and data in the healthcare system, yet this technology provides patients and doctors with accessibility to information that can improve patient care.
The cloud also offers a great opportunity to use patient data on a healthcare informatics scale to draw conclusions about public health and allow users to quickly and efficiently manage personal information.
Hurdles exist with implementing new technology and the threat of data breaches, but with proper education and the right framework, healthcare systems can take advantage of this rapidly growing and useful technology.
"Assess the requirements, Explore the opportunities and Implement the changes and Succeed – Sky is the limit".