Mind-blowing Facts of Selecting Right POS System for Your Business
December 17, 2021
2021-12-17 16:26
Mind-blowing Facts of Selecting Right POS System for Your Business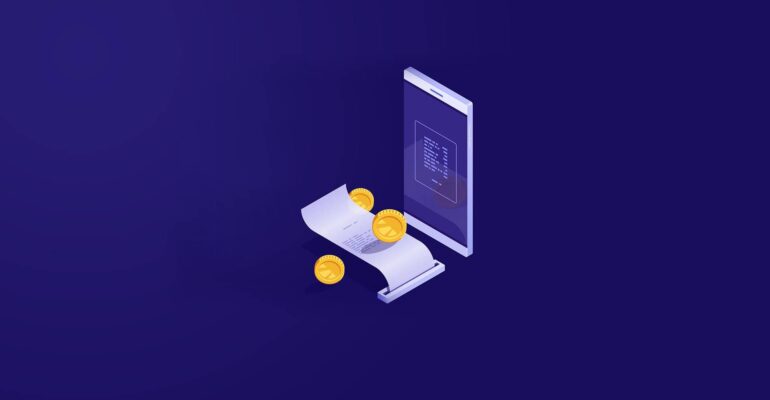 Mind-blowing Facts of Selecting Right POS System for Your Business
You've crafted your business plan and secured the necessary equipment to get your business off the ground. But your company can't kick start until you figure out how to handle transactions with your customers. Luckily, today's point-of-sale (POS) systems are much more than a cash register.
To keep your businesses running even more smoothly, POS systems with inventory management enable you to review and download detailed reports, receive low-stock alerts, and evaluate profit margins. With data reporting, you can make important decisions, such as how and when to adjust product pricing. You can also spend less time worrying about running out of popular items and more time creating quality experiences for your customers.
As convenient as it would be to have one POS system to rule them all, one-size-fits-all POS systems don't exist. Day-to-day operations and processes vary depending on the type of business. Before you start scheduling jobs, you need to find a POS system that will keep you organized and keep up with the daily demands of your business.
A POS system with scheduling, project workflows, time tracking, and equipment management capabilities could also be a good investment.
Organizing your business expenses and tracking important financial data is key to making your business more efficient, and when tax season arrives, you can easily access data and produce detailed reports for your accountant.
For retailers today, considering a setup without a POS system is hard to imagine. Even small businesses are equipped with top-notch point of sales system. Having said that, setting up a POS is not an easy job. It requires time as well as resources. So, making sure that you do it right in the first attempt is imperative.
The best cloud-based POS setups are complex systems with capabilities ranging from inventory management and employee timekeeping to accounting and even marketing. Your choice of POS can make a big impact on your business' ability to run a smooth and successful enterprise.
But sometimes, especially if you're opening your first small business or are new to point of sale systems, it can be hard to know exactly what you should be researching. It's easy to make mistake when choosing a Point of sale software because today we have many options.
Let's learn what points to keep in mind to make sure you know what to consider before taking the plunge into POS territory.
Do not know what your business needs
First off, your business will need to note every process that is made such as purchasing, receiving, transferring, sales, reporting, and so on. You will be able to quickly decide which company will accommodate to your needs when discussing in detail the process of your business with the POS company representative.
No matter how much you have invested in your POS software, if it doesn't serve its purpose, it's useless! A POS can only be good if it is good for your business.
In order to make your investment useful, you first have to have an exact idea of your needs and what you want out of your system.
Not Doing Your Part of the Research
The second mistake that so many companies usually make is that they do not enough research or jump into the final choice without trying first. A Point of sale solution may look great on paper, but you cannot grasp the whole picture unless you take it for a test drive.
Almost POS software today offers a limited free trial, usually 1 or 2 weeks. In the next post, I will present must-have features of a system so that you can easily compare and pick out the most suitable one. But if the system you are keen on does not offer a free trial, you should at least require a demo of the system so you can see it in action.
Never buy a POS sight-unseen! If you can't even get a demo of the system, then something fishy is probably foreseen.
The right amount of training and knowledge of a POS system is extremely important and could possibly take the store out of business if not trained properly. Often retailers purchase what they believe is the best software and try to save money by not sufficiently training the staff.
However, without the appropriate training could do more damage than you would save. The less training the staff is exposed to, the more of a risk you run in adequate inventories, frustrated customers, and discontented sales people. With that said, it is worth the time and money to sufficiently train your staff or possibly say good-bye to your business.
To begin with, 24/7 is a must — whether this is via phone, email, or live chat. Someone should always be available to answer your most pressing questions within a reasonable amount of time. Not having the necessary customer support can result in the inability to accept transactions and a loss of sales.
There's never an excuse for missing out on revenue, never. This support should also be unlimited and come at no additional charge. The team should be readily available either in person or over the phone to clarify the dumbest to the critical queries.
Their Presence in the Market
Ok, you have finalized what you're going to buy and from whom. But, what do you know about the vendor? How long has it been in business? What is their level of expertise when it comes to producing POS solutions? And most importantly, what type of after sales service do they offer?
It is essential to have answers to these questions rather than just hurrying through the process and buying your POS software from some Tom, Dick, or Harrys' in the market.
Research thoroughly which on platform they choose to develop the software, and how much user friendly and the interface is.
Also one more important note about equipment: be extra sure to choose an EMV-compliant POS , one that can accept EMV chip card payments. This may require you to update your payment terminals, but it's important to adhere to the new industry standard to prevent fraud and potential legal fees for your business.
Neglecting the Importance of Backing Up Data
This is probably the most common mistakes retailers make when buying a point of sales system. You should never neglect the importance of natural disasters. Disasters don't happen every day (luckily) but if you're not prepared for them, chances are you're likely to lose all the important data stored on your hard drive.
Today, we live in an era where backing up data is extremely easy. Most vendors use cloud-based technology to automatically backup your data that can be easily restored in case of a hardware failure or any other natural disaster. And those who don't should never be your POS system choice.
Getting the Cheapest Solution Out There
Don't be hard on yourself! Choosing the right POS system is not the easiest task when there are possible mistakes you could overlook when purchasing. The price range on POS systems can be very low to highly expensive; especially for independently owned businesses when they want the best quality at the best price.
However, with new technology independent business owners can now afford POS systems at a much lower cost and at the same quality as their competitors. So the next time you're looking for the right POS system, keep in mind some of these avoidable mistakes in order for you to worry less about your technology investment and worry more about your inventory.
The above important points assist you to understand the importance of POS role in upgrading your businesses.
Also remember the below questions to ask before you conclude on your purchase with the vendor.
Does the POS provider have expertise in your industry?
What is their technical support policy? (Is support included without an extra charge? Does it include 24/7 phone support?)
What are the hardware requirements for this POS?
Is the POS equipment compatible with any other systems?
What is the upfront cost to set up the POS?
Are software updates included?
What are your credit card processing options with this POS? Can you get lower swipe fees from another provider?
Will you get your own merchant account or an aggregate merchant account?
Will POS provider or the credit card processor handle payment-related support issues?
Is the POS EMV-compliant?
What is the total monthly cost? (including the base fee, plus any add-ons or other fees)
Is there a long-term contract or early termination fee?
Is there a free trial available to test?
By avoiding the biggest POS mistakes and asking the questions above, you will soon be well on your way to finding an excellent POS for your business.
Summary:
The best cloud-based POS setups are complex systems with capabilities ranging from inventory management and employee timekeeping to accounting and even marketing. Your choice of POS can make a big impact on your business' ability to run a smooth and successful enterprise.
Now that you've learned the ABCs for what to be on the lookout for when choosing a POS system, you're ready to hit the ground running and start the bulk of your research. Remember, the more time you put into your research today, the more it will pay off in the future when you've chosen the perfect system for your business.
"Assess the requirements, Explore the opportunities and Implement the changes and Succeed – Sky is the limit".