Tricks To Get More Eyeballs On Your Instagram Business Page
August 9, 2021
2021-08-14 19:08
Tricks To Get More Eyeballs On Your Instagram Business Page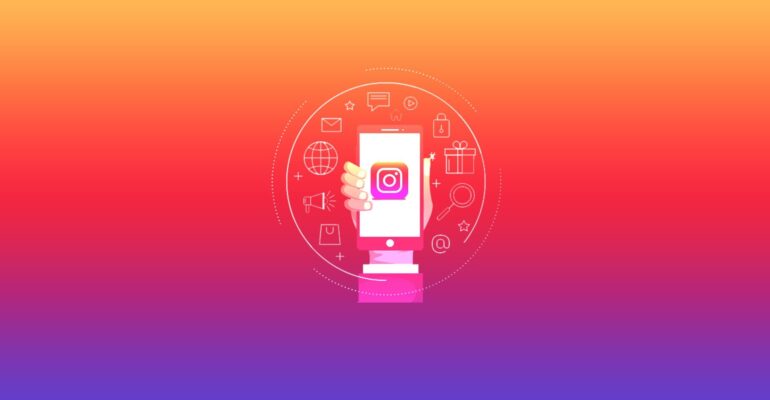 Tricks To Get More Eyeballs On Your Instagram Business Page
Instagram Business Page to Grow Followers and Engagement
Introduction:
Instagram started out as a trendy, mobile photo-sharing app on iOS.
It made the square photo hip, it let people add digital filters to their photos – the "Instagram look" – and it incorporated social features like profiles, followers and comments.
Nowadays, Instagram also allows you to share video, and they have a growing advertising platform, but it's still mainly a mobile app. You can't, for instance, upload new pictures to your account from Instagram's website.
This presents businesses with an opportunity to market their products to a more targeted and interested audience without spending an enormous amount of money on paid advertising. Whether your strategy needs an update or you're a newcomer to this social media network, you'll find these seven tips on how to use Instagram for business superbly useful.
15 Killer Ways To Grow Your Instagram Organically:
Let's get started.
1.Is your profile optimized?
It all starts with optimizing your profile. Instagram is unique because it does not allow you to add links to your content. That's why your profile must be optimized properly for maximum reach.
In other words, a well optimized profile will lead your prospects to your website or product page.
So, provide your audience with the best info about your business, add a link that will direct them to your website or product page.
When optimizing your profile, please, ensure the following areas are well optimized:
Profile picture: Ensure to use a clear, high-quality image for your profile. It is a picture of yourself or your business logo. Let it be consistent with images you have across channels. This is important so your audience can easily identify you or your brand.
Your Bio: Endeavor to create a unique bio for your brand or business. In your description, tell your prospects what you do. Make it all about your business. If you have a brand hashtag, use on your bio.
Your link: Because Instagram does not allow users to add links on their content, it's important that you add a link to your bio. It could be a link that direct your audience to your homepage, products page, landing page, etc. The point is to add a link that will drive traffic to your site.
2.Set Up Your Optimized Business Instagram Account:
When it comes to serious Instagram marketing, it is highly advised to set up a business account as it offers a number of advantages over a personal account:
Better Visibility: A "Contact" button appears in your profile allowing users to get in touch with you easily via email or phone, or find out your location on a map.
Analytics: Business accounts on Instagram can track statistics, monitor the performance of posts, and identify their audience thanks to an Insights analytics tool.
Instagram ads: Specialized Business accounts can run highly targeted advertising campaigns on the platform to promote posts effectively
3.Share Good Content Consistently:
After all, this is what Instagram was made for. While regular users are free to post anything they want ranging from beautiful scenery to a morning sandwich, a brand is expected to share exceptional content that adds to its image and reputation.
Think about how to engage your audience and show your brand in the best light:
Be Creative: Use filters to make photos more attractive, look for unusual shooting angles, experiment with lighting. Hire a professional photographer or learn a few tricks of the trade. Use graphics editing software to process photos and make collages.
Take Product Photos: High-quality photos demonstrating your products to the public can increase the interest in your brand and boost sales.
Share Videos: Instagram lets you add videos up to 60 seconds long. Use this opportunity to diversify your content and increase the engagement level.
Show Your Products in Action: Make photos or videos to demonstrate how your product looks in real life and how it can be used.
Preview your new products: The users love to be the first to know about the latest goodies, so you can use this to your advantage and tease your products to build some hype before the release.
Offer Content Unrelated to your Products: Avoid flooding your followers with marketing posts only; otherwise, you risk losing their trust. Dedicate your account to a specific lifestyle and nurturing relationships with consumers.
Share Exclusive Content: Post exclusive photos and videos that you don't share on other social networks to make your followers feel special.
Broadcast Live Videos: Thanks to Instagram Live, you can delight your followers with live videos from events, production sites, behind-the-scenes, etc. Live content boasts better visibility in Instagram feeds and generates lots of engagement.
Show Who You really Are: Share photos and videos featuring your employees, office, manufacturing facilities, etc. Let your audience see what happens behind the scenes of your brand.
Don't Forget About Captions: Visual content is undoubtedly a priority on Instagram, but this doesn't mean that text is irrelevant. Use creative and funny captions to amplify the message conveyed by photos.
4.Promote Your Products with Creative, Professional Photos:
The power of product photos has always been essential to online shopping, and Instagram's visual platform takes that power to the next level! Most of consumers consider detailed images to be more valuable toward making their purchase than the product information or even ratings from other customers.
Don't discount the damage a used-car salesman effect can have on your bottom line. Posting product photo and description after product photo and description is just going to come off sales. And Instagrammers aren't there for straight sales pitches.
Instagram is a social marketplace that directs traffic that turns into sales. You have to share photos that are attention-grabbing, unique, and full of personality.
"You can almost double your follower growth rate by moving from less than one post per week to 1-6 posts a week. You can more than double your follower growth rate again by moving from posting 1-6 times per week to once or more per day."
5.Try Instagram Stories:
Instagram Stories have a slideshow format and are only live for 24-hours (though they can be saved to your device to be re-used later). This new feature is a direct competitor to Snap chat's Stories and is now being heavily developed by Instagram.
These are Some of the Benefits of Using Instagram Stories for Brands:
Stories are prominently displayed at the top of follower timelines just under the Instagram logo.
Can be used to capture behind-the-scenes content that doesn't have to be as high in quality as regular posts.
Makes it easy to experiment with different content types: photo, short video, Boomerang (GIF-like image), video filmed backwards (Rewind) and live video.
Tagging other accounts, e.g. @instagram in Stories is ideal for collaborators and influencer marketing.
Fun additions like face filters, text and stickers help you edit images on-the-go.
Story search for hashtags and locations make them more discoverable.
All photos and videos you add will play in the sequence they were added and you can add as many as you like. Instagram Stories adverts became available to all businesses globally in March 2017. You can use these to target new audiences and add CTAs to your collages which can be especially useful for promotions.
Note that Stories are only available on the mobile app and it's possible to send Instagram Stories as a direct message (DM). The use of social media Stories is definitely picking up and almost any brand can find a fun and engaging way how to participate.
6.Expand Your Reach with #Hashtags:
The use of relevant hashtags is important because it will help to enhance your post visibility to a larger targeted audience. It makes it easier for your target fans and clientele to find your content.
Further, it helps you connect with other Instagram users in your niche, including your target fans and influencers. When you make your brand more visible by using the right hashtags, you will upgrade your opportunity to attract followers and increase engagement.
In fact, it will skyrocket your Instagram engagement and improve your ROI.
Branded Hashtags: Use your brand name as a hashtag in your posts to increase your visibility on Instagram.
Promotional Hashtags: Consider tagging your Instagram marketing campaigns with unique and easily recognizable hashtags. For example, if you run a contest on Instagram, create a hashtag specifically for it. This will help you attract more participants to the event and allow users to find other contestants.
General Hashtags: Employ general hashtags associated with your products or a lifestyle your brand promotes.
Trend Hashtags: New trends spout up like mushrooms on Instagram all the time. If one of these trends matches your brand, don't hesitate to use it to your advantage. This can bring your posts thousands of views in just a matter of minutes.
Location Hashtags: Use geotags to show your audience where you are and promote your content in a given area.
To find the right hashtags, search for your competitors and find out the types and number of hashtags they're using.
Also search out influencers in your niche and learn the types of hashtags they're using. Experiment with your own hashtags as well. From your findings you will figure out the right hashtags and the number of hashtags to use. There's been much controversy surrounding the number of hashtags to use on Instagram posts.
The maximum Instagram hashtags are 30 per posts. Some say use all 30 hashtags on a post, while others say otherwise.
A post on Buffer shows that Instagram posts with 11 or more relevant hashtags saw increase in likes and engagement.
7.Grow Your Community:
The number one tip for growing your community is to be attentive and genuine. Use a real profile photo, leave sincere comments on people's pictures, and respond to your followers quickly – and engage with them.
One thing many online businesses use Instagram for is to show the behind-the-scenes of their growing business. People always want to feel they are getting something exclusive, so include photos you don't share anywhere else.
Another way to use Instagram is to create visually appealing quotes. One thing to note is that hashtags are used extensively on Instagram, but to really stand out on Instagram , grow awareness of your brand, create a branded hashtag.
You don't just want to use your company name as the hashtag. Instead, be creative. Think of using a hashtag that embodies your presence on Instagram. It should be something that encourages your followers to get involved and share.
8.Hold a Contest with Another Account:
Everyone likes to win something!
By partnering with another Instagram business in your same niche, the two of you can do a giveaway or contest that requires users to follow both of your accounts to be entered.
The idea here is that if you have similar buyer personas, you'll both gain quality followers.
9.Collaborate and Mention Others:
Instagram is one of the strongest social media channels for highlighting collaborators and sharing customer success stories. It's all good as long as the cause aligns with your brand values and mission. Take into account that not everyone is monitoring hashtags on social media, so tagging an account is usually a better choice if you want to get noticed.
10.Are You Utilizing Call-To-Action?
Do your followers know what you want them to do with your content?
You have successfully built loyal followers who're following you for what they getting from you. What do you want them to do with those contents? Tell them to share your posts and they'll be happy to do it.
11.Call-To-Action Has Amazing Power:
You cannot underestimate the power of call-to-action. Use calls-to-action in your marketing campaigns to get your contents out to more prospects.
12.Post less:
If you truly want to connect with your audience, it's better to share one fabulous photo instead of 20 mediocre images. So next time, before you hit post, take a moment and consider how this content contributes to your brand, and does it effectively encourage engagement from your followers.
I believe this is about the allocation of your resources and time. Instead of publishing 20 posts a week, use the same resources and time for just one or two posts and make them great.
Quality content that is relevant to your followers has a higher chance of eliciting a positive response from your followers. In turn, this can help your posts rank higher on your followers' feed.
13.Direct Your Instagram Strategy toward Realistic Goals:
The most effective way to track your growth is to set goals for Instagram engagement.
Keep that statistic in mind, and use this 4-step checklist to set your own goals:
Grab a pen and paper
Write down your current number of followers
Multiply that number of followers by 37, and then divide by 1,000
That's the number of likes you should aim to get on your posts
14.Create Specifically for Instagram:
One way to create quality content is to create content specifically for Instagram. Instagram, being a very visual platform, has a greater focus on the photo or video itself than the text. So a post that would do well on Instagram is probably different from one that would do well on Twitter or Facebook.
For smaller social media teams or solo social media manager, it can be challenging to always create unique content for each platform. Cross posting and re-purposing content from other platforms can be great, too. If you are doing that, it'd be best to craft specific caption for each social media platform as your followers likely follow you for a different reason for each of the platforms.
15.Analyze Your Success and Build on it:
Without taking a step back and analyzing what worked and didn't, marketing becomes a guessing game. The truth is, you can read all the articles in the world about the best practices and publishing times, but you will only find out what works for your clients through testing and measuring results.
Social media management tools can help, though. You can use them not only to schedule your Instagram campaigns in advance but also use social media analytics to measure their success. Make sure to regularly measure your follower count, engagement and clicks, all to refine and improve your strategy. Our new social media reports can help you track your performance for Instagram and all other key social media networks.
Final Thought:
If you're currently focusing all your social marketing efforts on Twitter, Facebook or LinkedIn, you're missing out on the hottest, most popular social network around – Instagram.
It's not just a place for people to post selfies or pictures of their food, but a prime social platform with a rapidly growing audience in the 18-34 demographic.
Take some time to plan out your Instagram strategy. Be sure to optimize your bio with a strong call-to-action, and work towards building a community of brand advocates.
Develop your visual brand by deciding on a certain style of image, stick to a consistent posting schedule, and interact genuinely with your followers.
Instagram might not seem like the ideal platform for all industries – especially non-visual ones – but with the right approach, you can have success.
The community and associations of your brand are just as important as your products, and Instagram is the tool to promote that brand identity. Soon, customers will be coming to you, not the other way around.
Happy Instagramming!
"Assess the requirements, Explore the opportunities and Implement the changes and Succeed – Sky is the limit".
If, you are a newbie and have some questions- ask me in the comments…
If, you're an expert- share your secrets with me in the comments…
THANK YOU!!!