WHY IS ERP SOFTWARE IMPORTANT FOR AN E-COMMERCE COMPANY?
February 7, 2022
2022-02-07 16:18
WHY IS ERP SOFTWARE IMPORTANT FOR AN E-COMMERCE COMPANY?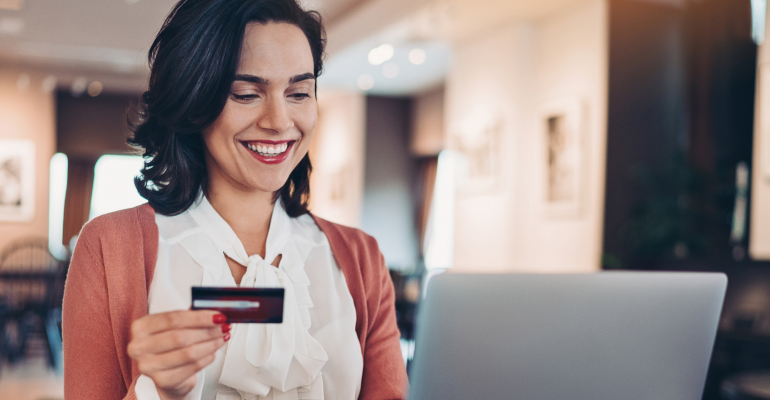 WHY IS ERP SOFTWARE IMPORTANT FOR AN E-COMMERCE COMPANY?
The Enterprise Resource Planning Solution (ERPS) is a business management software that assists companies in managing the flow of information and data through integrated applications. E-Commerce ERP software comes in a variety of forms and is primarily geared to handle tasks related to distribution, human resources, accounting, finance, services, and manufacturing for digital businesses. ERPs are used by e-commerce businesses to manage the following tasks on the backend:
Inventory management
Customer data
Payment process
Order Shipping
Product information & pricing
Order management
Taxes
E-Commerce Integration
You can transfer all inventory, transaction, and customer data in real-time with an E-Commerce interface set up. You'll be able to keep track of the data at all times because each channel's information flow will be bi-directional.
Integrating E-Commerce ERP
It's critical to keep data flowing between your ERP and your e-commerce platform, regardless of whatever platform you're utilizing. You can also create a smooth connection between the inventory and the storefront to avoid any data sharing misbehavior. You may automate and plan many tasks by combining ERP with an e-commerce operation. Using E-commerce ERP software, the store management will become a breeze for your company.
ERP and E-Commerce Integration yields the best results.
Human errors in the integration process are reduced.
Customers will receive notifications in real-time.
Data duplication will be reduced.
Customers' orders and data, as well as inventory details, are easily managed and synchronized.
Prior testing is required to address ERP integration issues.
Before going live with the setup, every company should test the ERP integration with the web store. It will provide a better grasp of the entire process as well as improved data processing. After successful testing, every transaction detail will be instantly updated.
Choosing an E-Commerce Enterprise Resource Planning (ERP) System
ERP software implementation necessitates a great deal of thought and consideration. Make sure you're not taken in by the promises made by vendors, as they're only trying to get you excited about the features. There could be certain features that you don't require. The first critical factor is to think about the areas where ERP will be useful. Then look for choices that satisfy all or most of your requirements. There will be a plethora of E-commerce ERP software options, each specializing in a specific area.
Here are some pointers to assist you to finalize an ERP for your company:
Make a comprehensive list of vendors and limit it down based on your needs.
Sort the program by the property of mobile-friendliness.
Make a thorough assessment of each possibility before narrowing them down.
Look for further information on the internet or ask your peers for assistance.
Must be able to quickly adjust to management changes.
Visit our website at www.absolinsoft.com/erp for the most efficient and affordable ERP system.
Benefits of integrating ERP with E-Commerce
The following are some of the ways that using an E-commerce ERP system will boost your company's productivity:
Several items are promoted across multiple marketing and sales channels, and all transactions are processed automatically across multiple platforms.
Automatically calculate financial records and generate sales and buy reports, as well as profit and loss statements, budgeting, payroll, and purchase charts. There's no need to rely on a manual bookkeeping and accounting system.
Categorizing real-time data to improve product management, inventory control, and yield growth. Changing product prices, special cut-offs, and sales promotions will immediately update the integration. Customer satisfaction will improve as a result.
The benefits of integrating ERP with e-commerce are limitless. It also boosts productivity and establishes organizational structure. Your online store will set up a platform for your business growth and transactional management using the LOGIC ERP E-Commerce software system.