Business Risks Eliminated by Cloud ERP
August 31, 2021
2021-12-06 19:13
Business Risks Eliminated by Cloud ERP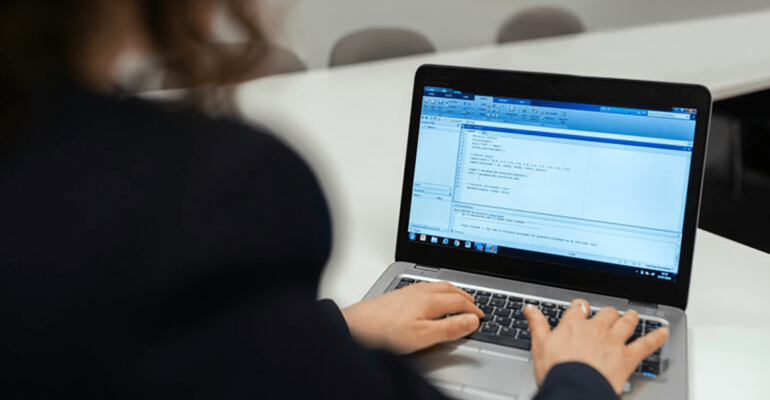 Business Risks Eliminated by Cloud ERP
There are numerous types of dangers to be aware of in every organisation. While you won't be able to avoid all of them, there are things you can do to lessen the chances of a disaster. Moving from a paper-based record system or traditional on-premise ERP to a cloud ERP can, believe it or not, alleviate a number of hazards. What can a cloud ERP help you with? Here are five major business risks that cloud ERP eliminates.
Data Security
Of all the risks that cloud ERP eliminates, this is perhaps the one that attracts the most firms to the cloud. Moving data from a hard copy to an electronic format may appear dangerous to some. Simplifying and making data more available to the user, on the other hand, makes it more safe. When it comes to obeying rules, cloud ERP is also beneficial. The cloud makes it easier to stay on top of government laws that are continuously changing. Cloud ERP protects against massive risks that arise on a daily basis while meeting privacy and security requirements. This is especially true for small businesses with no or limited IT resources. The following features of cloud ERP help to secure data:
Data and backup detection solutions that use analytics to detect suspicious activities.
Mobile users get secure access across platforms and devices.
Ransomware protection for sensitive corporate and customer information.
Customer Relationships
Building and keeping relationships is critical to your success. Customer experiences and workforce efficiency can both benefit from cloud ERP. Information about customers is readily available and well-organized. As a result, they'll leave for a competitor, lowering the danger. Your employees will be able to:
Creating a single source of information that includes everything from purchase history to shipment dates so that workers can respond swiftly.
From service technicians to home health aides, workers in the field are being empowered. They will have full access to customer information.
Providing insights on trends and preferences that enable you to respond to changing customer needs.
Revenue Opportunities
For businesses, missing straightforward opportunities to boost revenue and efficiency is a cardinal sin. By automating data entry, Cloud ERP can help you avoid this. That way, you can concentrate on maximising your present money streams while also hunting for new ones. Consider the following scenario:
Make product design decisions based on customer preferences and market developments.
Investigate digital business ideas to profit from emerging markets.
Using machine learning to prioritise leads can help you increase your sales win rates.
Resolve rising service concerns before they effect more consumers to increase customer loyalty.
Biased Decisions
There is always a risk of prejudice when people make decisions. Making data-driven decisions is easier when you use a cloud ERP solution. Going with your instincts or taking a chance on something is less common. The data will guide you in the appropriate route. You can make use of the data to:
In finance, sales, services, and operations, eliminate wasteful corporate processes.
Optimize inventory levels by predicting what and when to restock using forecast data.
Aligning resource and staffing levels with capacity and sales is a must.
Human Error
It is impossible to eliminate all human errors. Reduced frequency, on the other hand, can boost efficiency and revenue. Miscommunications occur when separate departments share responsibility for information and duties. Keeping everyone on the same page may be difficult, especially when there are so many individuals working remotely. A cloud ERP, on the other hand, can provide all users with access to the same data from any location. Other human error hazards that cloud ERP eliminates:
Providing project portals, inventory data, and customer information to all staff so they may provide outstanding service.
Remove your reliance on prone-to-error spreadsheets.
Keep customer service issues from getting lost in the shuffle as they move between departments.
With so many hazards confronting firms today, moving to a cloud ERP is a smart decision. Are you prepared to safeguard your company? Please get in touch with us.