Comparing core capabilities of NetSuite Vs SAP
August 31, 2021
2021-08-31 16:16
Comparing core capabilities of NetSuite Vs SAP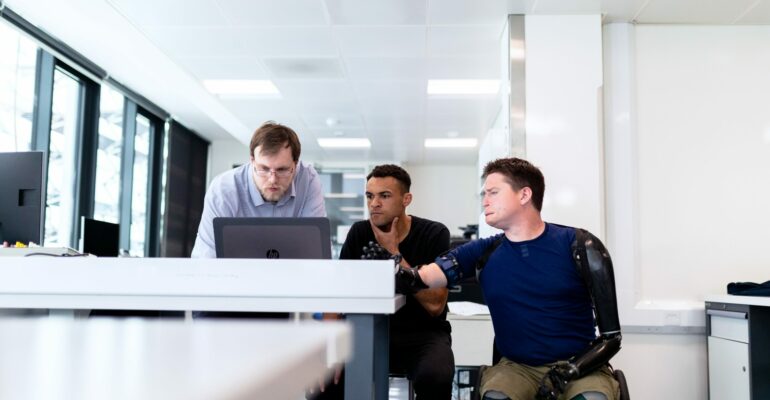 Comparing core capabilities of NetSuite Vs SAP
NetSuite ERP and SAP Business One are two software packages with extensive enterprise resource planning (ERP) capabilities. We'll compare them on a number of fronts in this article.
How does NetSuite compare to SAP?
NetSuite ERP is cloud-based, whereas SAP Business One can be installed on-premises or in the cloud.
SAP Business One is aimed at small and medium businesses in specialised industries, while NetSuite ERP is aimed at middle and big corporations.
Prospects will need to request a special quote because neither solution publishes its pricing.
The following are some highlights from our NetSuite and SAP Business One reviews:
NetSuite
Oracle's NetSuite is a cloud-based ERP system that helps firms streamline business processes and scale rapidly expanding businesses. Financial administration, revenue management, inventory management, order management, billing, eCommerce, and customer relationship management are just a few of the core functional areas that it unifies and automates (CRM). NetSuite is aimed towards medium and big companies.
SAP
Business One is SAP's ERP software for small and medium-sized enterprises (SMBs), and it includes a wide range of industry-specific features, best practises, and processes. Consumer goods, industrial machinery and components, professional services, retail information, and wholesale distribution are all areas of focus. Business One's core functions include assisting users in streamlining essential operations, gaining deeper insight into their businesses, and making decisions based on real-time data to support profitable growth.
Features Comparisons
Financial Management
NetSuite
The Financial Management module in NetSuite provides users with real-time access to their financial data. They can get a big picture of their finances and then drill down into the details by location, division, or transaction. The general ledger, accounts payable, accounts receivable, and cash management are all included in this module. Revenue recognition, billing, financial planning, and financial reporting are some of the other elements. Finally, the module supports enterprise firms with numerous locations or divisions by providing global accounting and consolidation capabilities such as multicurrency and multilanguage support, compliance reporting, and a bespoke tax engine.
SAP
Financial Management capabilities in SAP Business One optimise accounting operations and deliver key benefits including increased profit margins, fewer errors, and better decision-making. Accounting, cash flow management, a fixed asset management system, banking and reconciliation functionality, budgeting, and multicurrency support are among the software's features. The Financial Management module also delivers real-time financial reporting, both standard and custom.
Bottom Line
In this regard, both NetSuite ERP and SAP Business One provide broad capability. However, NetSuite offers a separate solution that may be integrated into the ERP software, whereas SAP Business One's Financial module includes a fixed asset management feature as standard.
Inventory Management
NetSuite
The Inventory Management module in NetSuite assists users in keeping track of their items. It calculates lead times or reorder points to automate the restocking process and notifies users when an item is low on stock. Users can categorise their things into groups depending on transaction volume, and they can also manually enter periodic counts of the items using the Inventory Count tool. Lot tracking traceability, serial tracking traceability, and multiwarehouse monitoring are further features.
SAP
To optimise purchasing procedures and limit expenses, the Purchasing and Inventory Control module manages the entire order-to-pay cycle, including receipts, invoices, returns, and payments. Inventory counts, stock tracking, and transfers may be done in real time by serial number, lot, and numerous bin positions across several warehouse sites. Streamlined procurement procedures, master data management, warehouse and accounting connection with real-time synchronisation, accounts payable functionality, and integrated reports with real-time data are among the other features.
Bottom Line
Both platforms offer robust inventory management features like inventory counts and tracking across different warehouses.
Supply Chain Management
NetSuite
Organizations can manage their supply chain across various locations with NetSuite ERP's Supply Chain Management module. Planning, Execution, Collaboration, and Support are the four main features. Users can utilise the Planning feature to examine supply and demand, forecast sales, and create strategies. They can use the Execution tool to keep track of all orders (e.g., purchase orders, transfer orders and work orders). Users can use NetSuite's preconfigured portals to interact with clients and vendors utilising the Collaboration function. Finally, the Support section provides case management and warranty management functionality to assist users in resolving client difficulties.
SAP
SAP Business One does not have built-in supply chain management capabilities, but it may be integrated with any of SAP's Supply Chain Management solutions. In these five basic areas: supply chain planning, supply chain logistics, manufacturing, product lifecycle management, and enterprise asset management, the portfolio consists of different solutions dependent on industry and company size.
Bottom Line
NetSuite ERP has supply chain management tools, however SAP Business One requires integration with SAP's specific supply chain management solutions.
Customer Relationship Management
NetSuite
NetSuite features a CRM solution that works in tandem with its ERP platform. It provides users with a 360-degree picture of their clients, as well as sales forecasting, opportunity management, and quote management features to assist sales people in managing their pipelines. Additionally, the CRM solution includes marketing automation elements (such as landing pages, SEO, and campaign management) as well as customer care management functions (e.g., customer portal, knowledge management).
SAP
Starting with initial contact and continuing through final sale, after-sales service, and support, the Sales and Client Management module allows users to manage the whole sales process and customer lifecycle. Sales and opportunity management, marketing campaign management, customer management, service management, analytics, and mobile mobility are just a few of the features.
Bottom Line
SAP Business One's CRM features are a module incorporated into the solution, but NetSuite's CRM solution is linked with its ERP software. Both suppliers, however, provide powerful CRM functionality for sales, marketing, and customer service teams.