Enterprise Resource Planning (ERP) Market Forecast: 2027
November 29, 2021
2021-12-06 18:58
Enterprise Resource Planning (ERP) Market Forecast: 2027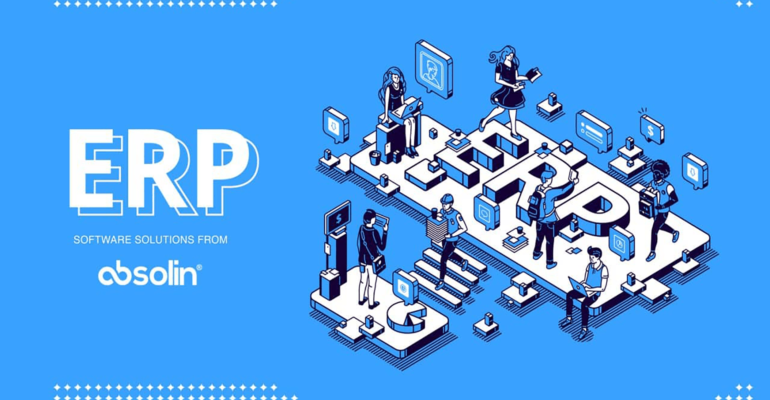 Enterprise Resource Planning (ERP) Market Forecast: 2027
The global ERP market was valued at $39,340.00 million in 2019 and is expected to increase at a CAGR of 9.8% from 2020 to 2027, reaching $86,303.00 million. Enterprise resource planning (ERP) is a modular software system that combines important functional areas of a company's business activities into a single system. An ERP system consists of fundamental software components, referred to as modules, that focus on critical business areas including finance and accounting, human resource (HR), production and materials management, customer relationship management (CRM), supply chain management, and so on. Depending on the relevance of the business, organisations choose which essential modules to use. Enterprise resource planning solutions provide efficient resource management and organisational activity integration, and their application improves operational efficiency, giving businesses a competitive advantage.
During the forecast period, the emergence of COVID-19 is expected to give lucrative prospects for market expansion. This is due to a growth in the trend of digital transformation in businesses, an increase in demand for ERP solutions that are hosted or managed on the cloud, and a quick increase in challenges caused by supply chain disruptions in the manufacturing sector. Furthermore, in the aftermath of the pandemic, businesses will place a greater emphasis on technologies that will aid in prior planning and limit the impact of such disasters in the future. As a result, businesses are anticipated to invest extensively in ERP software. – Ramesh S (CEO, Absolin)
The software segment led the ERP market share by component in 2019 and is projected to continue to do so in the following years. The development of low-cost ERP systems such as resource ERP is to blame for this. Furthermore, smaller industries are increasingly adopting ERP software, which presents an opportunity for the ERP market. Furthermore, ERP software adoption is high in developing economies such as India and China in industries such as automotive, consumer durables, steel, engineering, and manufacturing, indicating that these industries have the greatest potential. Furthermore, the services market is predicted to grow at the fastest rate in the next years, thanks to an increase in the adoption of services such as consulting, training, and others, which minimise the time and costs involved with optimising systems during the initial deployment phase.
hhttps://youtu.be/9x6yOwR7lSk
The on-premise segment captured the largest ERP market share in 2019 and is expected to maintain its dominance in the coming years, as the on-premise deployment model is widely used in large enterprises because the software can be implemented on the company's own IT infrastructure and provides more security than the cloud. However, due to a paradigm shift in deployment methods from on-premise to cloud-based models, the cloud segment is predicted to grow at the fastest rate. This has been a major driver of the adoption of cloud-based ERP models among SMEs and some large enterprises. Furthermore, top ERP market suppliers have established methods to assist businesses in migrating from on-premise ERP to cloud-based ERP, which is fueling the segment's growth. Our ERP solution partner Focus has introduced its very own cloud-based solution by the name Focus 9. Focus 9 is a custom ERP solution that automates all of an establishment's vital processes including financial accounting, sales and marketing, human resource, and many more features that can help you improve business performance and accelerate organization-wide operations. Through new features and associated modules, the ERP system has the potential to integrate all main activities into one platform that helps users make effective data-based decisions.
In 2019, North America dominated the entire ERP market share, owing to a variety of factors including the penetration of new industries and the improvement in the economy. Furthermore, due to the low cost of deployment and maintenance, firms in this region are shifting from on-premise to cloud-enabled ERP software. The industry is likely to benefit from the presence of a large number of cloud ERP solution vendors across the United States and Canada. However, due to the large number of small and medium-sized businesses turning to hosted ERP solutions to efficiently manage their business processes, Asia-Pacific is expected to grow at the fastest rate during the ERP market forecast period, particularly in developing countries such as China, India, and Singapore.
COVID-19 impact analysis
Following COVID-19, the ERP Market Size is expected to expand from $44,737 million in 2020 to $86,303.00 million in 2027, at a CAGR of 9.8%. The new 2027 forecast is expected to be greater than pre-COVID-19 projections. This is due to the significant rise in demand for cloud-based ERP software, which helped firms stay afloat during the pandemic. The ERP software solution was critical in keeping all of the corporate activities running smoothly and under control. Remote access, digital data sharing, automatic reporting, and real-time work floor control are all characteristics of ERP software that help achieve this. Furthermore, the pandemic has driven businesses all over the world to transfer their physical offices to remote working environments, resulting in a surge in demand for ERP software and thereby propelling the ERP industry forward.
Top impacting factors
During the projected period, the worldwide ERP software industry is expected to grow at a rapid pace. The rise in demand for operational efficiency and transparency in company processes, the surge in adoption of cloud and mobile apps, and the rise in need for data-driven decision-making are all factors influencing the growth of the enterprise resource planning market. Furthermore, the ERP industry is expected to be influenced by the spike in demand for cloud-based ERP during the COVID-19 pandemic. Moreover, over the ERP market projection period, rising investment and maintenance expenses, as well as the availability of open-source software, are projected to have an impact on market growth. Furthermore, the growing demand for ERP among small and medium businesses, as well as technological improvements in ERP, are expected to have a significant impact on the global market. During the projected period, however, each of these variables is expected to have a significant impact on total market growth.
Technological advancement in ERP
Traditional ERP technology has been in use for decades; but, as modern technologies such as IoT, AI, and big data analytics have become more widely adopted, the industry has grown rapidly. The enterprise resource planning market is likely to benefit from increased technological innovation in Asia-Pacific countries such as India, China, Australia, and Singapore. Organizations can discover and reduce issues such as superfluous assets by integrating ERP with IoT-based devices. Furthermore, IoT technology automates processes, ensuring that plant operations function smoothly without the need for human intervention. Similarly, the benefits of combining ERP software with wearable technology, such as real-time data transfer, reduced errors, real-time data access, and speedier decision-making, are offering various prospects for the ERP market.
Follow our page for regular updates on ERP, Tech & Analytics. And also some interesting blogs as food for thought.