Is data-driven marketing the future for growth in Digital Marketing sphere?
November 29, 2021
2021-12-06 18:55
Is data-driven marketing the future for growth in Digital Marketing sphere?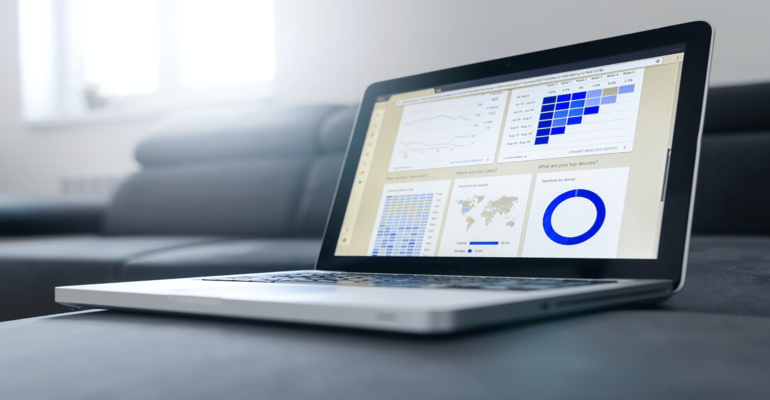 Is data-driven marketing the future for growth in Digital Marketing sphere?
Digital Marketing has taken a paradigm shift lately with the advancement in personalised & targeted ads using Big Data. Engaging customers with the right message at the right time has been a big challenge faced by marketers among many others. Whether it is customer loyalty and engagement, increase in conversion rates, optimizing customer journey, or making pricing decisions, big data has proven to be an indispensable tool in getting insights that can lead to better strategic and more informed decision making. Before we dive into data-driven marketing, let's look at a simple definition of marketing.
Marketing is the art and science of persuading consumers to buy a product or a service by influencing their preferences and choices.
What is data-driven marketing?
Data-driven marketing is the process of using data acquired through customer interactions with a brand on various social media networks and digital platforms, or from a third party to get better insights into a buyer persona to optimize targeted marketing campaigns. Data has become a key factor in devising results-oriented marketing strategies in the past few years with brands, agencies, and companies using data analytics to unleash hidden insights about customer behaviour, buying patterns, & preferences to build more accurate predictive models for analysing and predict future customer buying patterns.
Why is data-driven marketing important?
The digital space is becoming more complex and sophisticated every day with emerging technologies, as customers are expecting a more personalised experience. Close to 60% of the world's population is now on digital with an average internet user spending nearly 7 hours per day using the internet leaving a huge digital footprint at multiple touchpoints. Social media users increased by more than 13% over the past year, bringing the global total to nearly 4.2 billion. As the CMO Survey shows, social media ad spending has increased from 13.3% of marketing budgets in February 2020 to 23.2% in June 2020 – a 74% increase. Data-driven marketing is the foundation of today's advertising strategies and is a requirement for marketers to deliver a personalized experience that consumers are demanding. In this age where consumers expect, demand, and tolerate nothing but relevant messages, more marketers are hugely relying upon data to better understand and serve specific audience with the data collected at every touchpoint and analyse it to put more informed marketing tactics into play.
Below is a simple use case on how Netflix used big data and analytics to enter new regions.
What are the benefits of data-driven marketing?
This is a long list helping marketers with a wide range of benefits to achieving their marketing goals. Let's look at some of the top serious heavyweights:
Acquire hidden customer insights— Data removes the guesswork and intuition to implement a strategy. Data Analytics provide immense insights into potential buyers, customers spending habits and patterns, demographics, passions, and behaviours etc.
Target more effectively— With a data-driven marketing approach, customer segments and target audiences can be created with greater specificity and accuracy for developing buyer personas that inspire and drive marketing efforts.
Personalized messaging— With the powerful combination of data and automation, which allows us to target the right individuals at the right time in the right channel across critical touchpoints in the customer journey.
Improve the customer experience—The customer experience has become a key brand-building component. Data gives a clear picture of how buyers engage with a brand and deliver the insights needed to ensure a rewarding customer experience.
Real-time analytics —Data can help us understand what is and isn't working. Efficient real-time analysis of data brings a considerable increase in revenues for companies. We can analyse the effectiveness of marketing strategies in real-time and make changes to the campaigns fast.
Leading marketers are 56% more likely to strongly agree that decisions backed by data are superior to those based on gut instinct and experience.
Below is an example of how Boston Consulting Group followed data-driven marketing approach to drive growth.
How can we adopt data-driven marketing approach?
Building a strong data strategy can help leaders in the industry to create a blueprint for success to effectively gather and manage the right data, and integrate the right technologies to put audience insights into action. Now that we discussed the benefits of data-driven marketing approach, let's look at some ways on how to begin to adopt the strategy.
In order to keep up with what the data is telling you, leverage automation tools, which will allow your marketing strategy to work for you at times when you can't for large scale campaigns which use massive amounts of marketing data.
What is the future of data-driven marketing?
Data is deemed to be the new oil and has the potential to define economies of the future. Organizations today face a massive influx of data, churned into complex components, rapidly changing consumer behaviours and increased competition. New and emerging technologies as well as rapidly proliferating channels and platforms have created a complex environment. Parallel to it, with the explosion in data and digital technologies have created a huge possibility to dive into an array of insights on customer needs and behaviors. McKinsey analysis of more than 250 engagements over five years has revealed that companies that put data at the center of the marketing and sales decisions improve their marketing return on investment (ROI) by 15 – 20 percent.