Terrific Backlink Strategies to Sky Rocket Your Online Revenue.
December 17, 2021
2021-12-17 11:18
Terrific Backlink Strategies to Sky Rocket Your Online Revenue.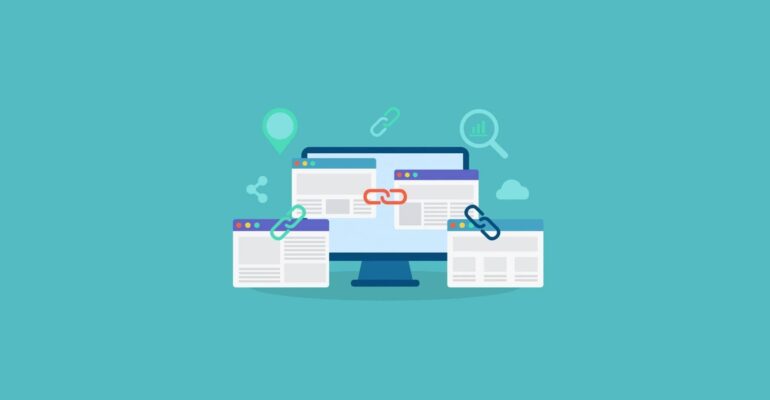 Terrific Backlink Strategies to Sky Rocket Your Online Revenue.
Introduction:
When we refer to a backlink, we mean a reference from another web page to your own web page. A back link is also called an inbound link (IBL) sometimes and these links are very important in determining the popularity (or importance) of your web site for search engines like Google.
Because not all links are equal, you need to be very careful when you start a link building campaign. Build links for your business, for your customers, make them relevant and associate them with great content. Your users will be happy, Google will keep you in the search results and your business will grow. Make sure that the links you build are natural and that Google doesn't conclude that you're trying to manipulate its search algorithm.
To build a real business, you must focus on pleasing the user.
"All the time. On a consistent basis."
Understand That:
Happy users ARE your marketing.
Delighted users will EARN you backlinks.
Satisfied users will SHARE your content on social media.
Trustworthy users will RETURN to your website.
Your SEO campaign will transform when you put your users first.
For a healthy backlink strategy, you have to make sure the website has all the below features:
Backlink Virgin:
Setting backlinks is not part of the concept and is not a product of the website.
Topic Relevancy:
The website should be relevant to your topic – the closer the website is to your topic, the better.
Low Spam Score:
It pays off to have a look at moz.com to see what the spam score of the website is you want to place a backlink on. If the spam score is high, it is strongly advised against it.
Domain Authority:
And while you're at it, check the Domain Authority (DA) of the website and see if it's worth the struggle.
Power Backlinks:
"Power" backlinks will accelerate your results because:
1) they are the most relevant and
2) they are the most authoritative
Here are five strategies that will help you earn high-quality backlinks in 2019:
Publish helpful, ultimate guides on your websites. Editorial, resource guides that solve common problems of an industry get backlinks.
Search for websites that have changed names, moved to new URLs, stopped offering a service. And then, find the websites that have linked to those outdated URLs and reach out to them offering high-quality content to link to.
Create a featured listing on your website and let the featured websites know that you have listed them on your website and encourage them to use the featured icon on their websites with a link to your website.
Search for people who have mentioned your brand name on their websites without a link. Reach out to those people and request to turn those 'unlinked brand mentions' into 'linked brand mentions.
You Need to Execute Your Content- Driven Approach:
Yes, to EARN backlinks, people must see your content. Invisible content doesn't get backlinks, no matter how good it is. As hard as it is to produce quality content, there is no better way to drive high authority backlinks to a website.
There are only four things you have to do with a Content-Driven Approach:
Find the right keywords to target
Create a great piece of content around that keyword
Promote the content (social and backlinks)
When you create quality content, you are creating ASSETS for your business.
What does great content mean for Google?
Great content is:
Desirable Findable Useful Accessible Credible Valuable
Google checks technical features of your site like site load speed, navigation, design, keyword density, complexity, etc. Also, they will measure user experience through Click-through Rate (CTR), bounce rate or time spent on the site.
But there is something more; one really simple fact: Good content will bring you a lot of natural backlinks! …and Google looks at links as well. In fact, links are Google's #1 ranking factor.
"No matter what Google does, it can never take away your content."
Also, remember to share your content on your owned media assets such as Facebook, Twitter, etc. It's important to engage with the audience you already have because it can lead to natural links.
Build Relationships:
Building relationships can give your website the required boost. There are several opportunities that can help you build better relationships in your niche. You can attend seminars and connect with people or you can join online forums, groups or closed communities on Facebook such as Link Building Experts Group.
Start by sharing your insights on the shared content. Actively participate in communities that are based in your audience. Once you gain other people's trust, you can ask them to share your links. Through this, you will not only get backlinks but will have direct access to the latest trends in your niche.
Conclusion:
Every web owner dream of appearing on the top of search engine results. With link building, this can be achieved easily. As Google is becoming increasingly strict with shady link building practices, many people are struggling with finding quality backlinks.
Earning quality backlinks can sometimes be challenging, but you can easily find link-building opportunities by using the right resources and methods. Finally, remember that keeping your backlinks is as important as building them. Keeping a tab on everything is not a walk in the park. You can set up a particular group of people or you can hire to help you achieve your goals.
"Assess the requirements, Explore the opportunities and Implement the changes and Succeed – Sky is the limit".