Top ERP Trends for 2022
January 10, 2022
2022-01-10 18:32
Top ERP Trends for 2022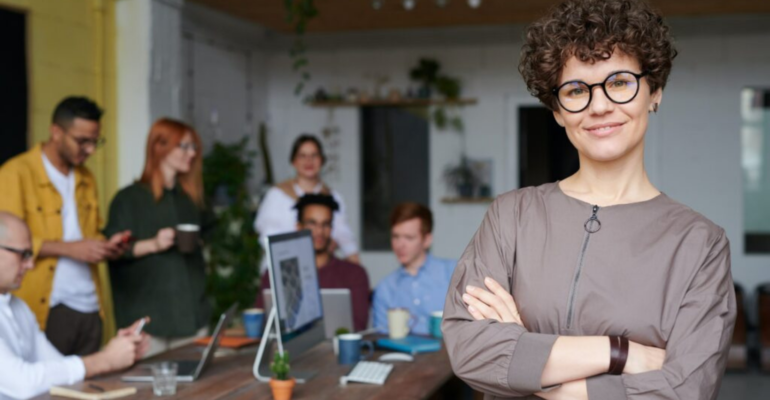 Top ERP Trends for 2022
Gartner claimed in a 2019 research documenting the fourth epoch in the history of ERP that Organizations will be able to innovate data processing, establish new processes, extend the automation of routine operations, and convert complicated, unstructured data into meaningful insights with the help of iERP. ERP data is predicted to account for 30% of all AI-generated predictive analyses and projections in the organization by 2023."ERP is not what it used to be." ERP's focus has shifted from enterprise-wide planning to a broader ecosystem that includes customers, suppliers, partners, competitors, and stakeholders. In fact, Gartner expects that by 2023, the majority of large ERP systems would include at least one fourth-era feature.
So, how will this transformation manifest itself in 2022?  Read below
iERP's Rise
Being AI-driven, according to Gartner, is a key characteristic of the fourth era of ERP. However, a 2020 UK ERP Trends Survey from Accenture indicated that less than a third of UK CIOs had intentions to establish an intelligent ERP platform with under 10 percent reporting that intelligent technologies were currently a core part of their ERP.
Intelligent technologies such as AI, machine learning, and sophisticated analytics will increasingly be integrated into modern ERP systems, often known as Digital Operations Platforms or Composable ERP. In fact, experts believe that by 2022, enhanced automation and intelligence will be built-in features of the new ERP paradigm, rather than optional add-ons.
Mobile ERP
Mobility, like automation and intelligence, will no longer be an option. The shift to a largely remote work model has only served to emphasize the need for having access to key company data at all times and from any location.
Employees will be able to complete back-end and front-end operations from their phones, thanks to mobile ERP's always-on remote access to real-time data and insights on all important workflows. This change to a mobile interface will promote agility and productivity by increasing collaboration across a distributed workforce.
At the same time, mobile ERP provides CISOs with a new security challenge. CISOs will use digital-era security technologies like multi-factor identification to establish employee identity before allowing access to sensitive information, as well as VPNs, to validate unfamiliar devices and Wi-Fi networks and secure ERP data in order to secure mobile ERP access to a remote workforce.
Democratised ERP
Traditional ERP systems are frequently viewed as a barrier to agility, as even simple post-implementation customizations can be extremely difficult and costly. As a result, a shift to composable ERP with modular and packaged capabilities is underway, allowing even citizen developers to construct and deploy new business activities and services.
The advent of low-code and no-code ERP, which allows even less technically competent staff to optimize ERP solutions, is an important advancement in this area. Low-code ERP platforms with accessible, adaptable, configurable, and user-friendly dashboards and AI-based conversational interfaces will democratize enterprise ERP systems by extending the value of ERP data and insights to all employees.
ERP for All Businesses
In 2022, installing generic ERP solutions across a wide range of industries, organizational profiles, and business requirements will no longer provide universal value. As a result, there will be a shift to hyper-niche ERP solutions that incorporate industry-specific knowledge and best practices, offer specialized features and functionalities relevant to specific industries, and enable seamless integration with cutting-edge technologies like IoT and advanced analytics.
As CIOs weigh the business benefits of a two-tier ERP strategy vs a single-tier deployment model, there will be a substantial change away from the traditional one-size-fits-all approach to ERP adoption.
Large organizations with many locations and subsidiaries can use a two-tier ERP strategy to connect Tier 1 ERP solutions developed for conglomerates with Tier 2 ERP solutions designed for midsize and smaller firms. This technique has several advantages, including the potential to more effectively handle individual business demands and localized requirements, as well as significant cost savings in implementation, maintenance, and updates, and improved user experiences across the ecosystem.
Look at our services of ERP and more. Share it if you find it informative.