Your Startup is at risk!!! 7 proven Reasons Why Cybersecurity Fails!!
February 21, 2022
2022-02-21 16:17
Your Startup is at risk!!! 7 proven Reasons Why Cybersecurity Fails!!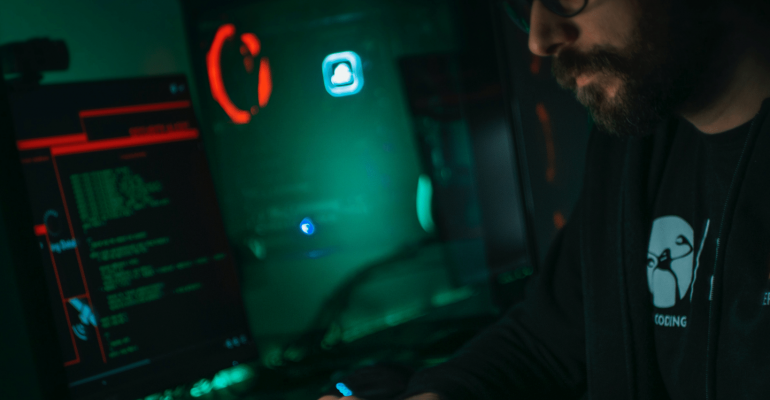 Your Startup is at risk!!! 7 proven Reasons Why Cybersecurity Fails!!
Too often, cybersecurity is regarded as an IT expense rather than a business necessity. But there's a catch: cybersecurity, and the consequences of a shoddy implementation, is everyone's problem.
1. You believe your company is too small to be targeted.
54 percent of small businesses believe they are too tiny to be targeted by a cyberattack, and as a result, they lack a plan for dealing with cyber risks. Only 22% of small organizations encrypt their databases, and only 15% consider their ability to combat cyber risks and threats to be very successful. This lack of cybersecurity, or even the absence of it, could be disastrous to a company. Small firms are the target of 43% of cyberattacks, and 60% of them go out of business within six months following a successful security breach. 75% of small firms do not have IT, security employees, to handle cybersecurity measures and procedures, and 47% do not know how to safeguard their organization from cyberattacks.
2. Your inventory of assets and endpoints is incomplete.
According to a Ponemon Institute survey, 67 percent of IT experts believe that using bring-your-own devices during the pandemic's remote work has harmed their organization's security. In the previous 12 months, 68 percent of firms had one or more successful endpoint attacks. Personal devices were used by 61 percent of remote employees as their primary method of accessing workplace networks. Patches and updates go unnoticed without an accurate inventory of assets, increasing the vulnerability of such endpoints. The cost of an endpoint attack has climbed from $7.1 million to $8.94 million in the last year.
3. You set it, then forget about it.
Firewalls, antivirus software, email security solutions, and endpoint security solutions are all necessary, but not sufficient. Businesses must secure themselves with a multi-layered approach, but only 52% of businesses are using mature cybersecurity. Companies must take proactive preventative steps, such as frequent infrastructure penetration testing and vulnerability scans, rather than simply deploying software and calling it a day. According to one survey, one out of every five organizations did not do security testing in the previous six months, and 20% only conducted a security assessment when they feel the necessity. Furthermore, only 5% of businesses conduct regular vulnerability assessments. Perhaps this is why 66% of small firms are very concerned about cybersecurity threats.
4. You fail to apply patches and upgrades on a timely basis.
When a corporation discovers a security problem, it creates a fix that must be installed by the end-user. However, applying, testing, and deploying a patch takes an average of 97 days, resulting in months of vulnerability. That's why it's vital that enterprises and end-users install the upgrade as soon as it's available, which isn't always the case. In order to avoid issues, 40% of firms wait to test and push out patches. Furthermore, due to the difficulties of updating systems from remote locations, 48.5 percent of managed enterprise Android devices go unmanaged. As a result, 40 percent of Android smartphones are running an older version of the operating system than version 9.
5. Your IT infrastructure isn't being actively monitored for dangers.
Cybercriminals are well-motivated and well-funded, and they use constantly changing, sophisticated strategies to undermine security systems. Software and spam filters alone are no longer sufficient protection. Proactive monitoring, preferably with 24/7 log management for threat identification, is an important part of a solid cybersecurity strategy. According to IBM, the average time to detect a breach was 207 days last year, with a 280-day lifespan from detection to containment. Failures in log management can cost companies $5.8 million per year, with another $1.6 million lost for failing to detect aberrant login behavior and failing to deploy the log analytic tool.
6. You're not aware that your most significant risk is your own staff.
According to the Verizon Business 2021 Data Breach Investigations Report, 85 percent of breaches included a human component, while 80 percent of breaches were identified by third parties. Humans are fallible beings who can be manipulated into divulging important information by social engineering tactics. Phishing assaults are expected to increase by 11% in 2020. A social engineering attack costs an average of $130,000 in stolen funds or data. According to the Aberdeen Group, security awareness training can lower the danger of social engineering attacks by 70%. However, only about one-third of every ten employees get cybersecurity training.
7. You don't have a plan in place to deal with an issue.
According to IBM, incident response planning can save a company up to $2 million in the event of a data breach, but only 39% of small and medium-sized organizations have one. An incident response plan comprises procedures to verify a breach, alert business leaders and customers, and isolate and eliminate the threat. On average, incident response testing saves approximately $295,000 on the cost of a data breach, while business continuity saves $278,000 on the cost. Creating a qualified incident response team alone can save you up to $272,000!
Do you want to save your company from such phishing and fraud which is being done in the IT industries? Contact us at www.absolinsoft.com