THE GLOBAL DIGITAL TRANSFORMATION MARKET IS PREDICTED TO REACH US$2.8 TRILLION BY 2025
January 25, 2022
2022-01-25 16:46
THE GLOBAL DIGITAL TRANSFORMATION MARKET IS PREDICTED TO REACH US$2.8 TRILLION BY 2025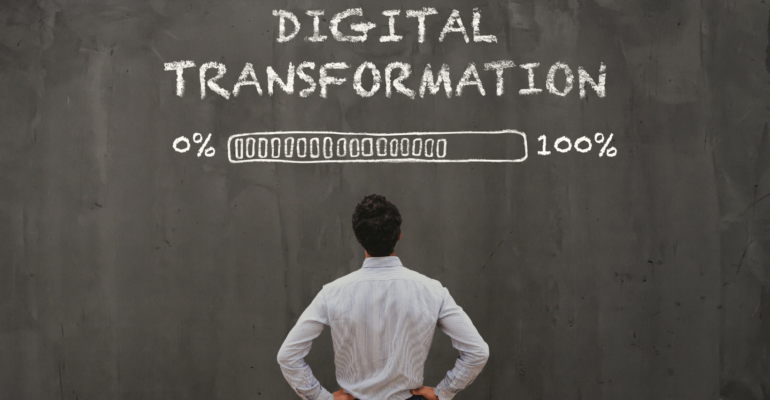 THE GLOBAL DIGITAL TRANSFORMATION MARKET IS PREDICTED TO REACH US$2.8 TRILLION BY 2025
The worldwide digital transformation market is likely to be driven by increased spending on marketing initiatives by businesses.
Digital transformation (DX) spending is expected to exceed $1.8 trillion by 2022. Global spending on digital transformation is anticipated to exceed $2.8 trillion by 2025. The digital transformation market has been divided into on-premises and cloud implementation modes. During the projected period, the CAGR of the on-premises deployment type is expected to be the highest. On-premises solutions come with a one-time licensing price and an annual service agreement that includes free updates once a certain amount of time has passed. On-premises software solutions are depreciable assets that are affordable for businesses with the financial resources to invest in them.
COVID–19 has altered the nature of business processes over the world. Though the COVID–19 outbreak exposed flaws in business models across industries, it also provided several opportunities for companies to digitize and expand their operations across regions as adoption and integration of technologies such as cloud, AI, analytics, IoT, and blockchain grew during the lockdown period. During the first and second quarters of 2020, the retail and manufacturing sectors experienced a severe drop in company performance. However, as vaccines become more widely available and the pandemic is better controlled, these industries are projected to see increased investment over the forecast period as digital transformation solutions gain traction across various business activities.
With the introduction of industry 4.0, numerous factories are implementing digital technology to improve, automate, and modernize the entire process. Integration of various digital transformation technologies, such as the internet of things (IoT), is becoming increasingly popular due to its numerous advantages. Additionally, with the adoption of software, digital transformation assists firms in boosting their brand's reputation, customer experience, and client retention ratios. Organizations that have gone digital can adapt to the changing technological landscape and deal with industry shifts quickly.
Are you looking to transform your business online? We have end-to-end business solutions including ERP, App Development, Business Intelligence, Analytics. Contact us at www. absolinsoft.com